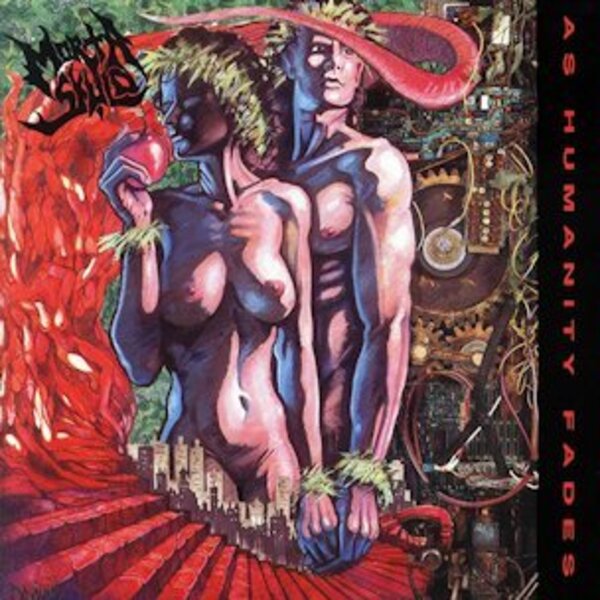 There are some seriously bad band names in the long history of Death Metal. Lubricant. Uncanny. Darkified. Sarcasm. Not all of the bands themselves suck, but without a doubt their band names are affronts to good taste. Yet the German Death Metal scene takes the crown for spawning without a doubt
the
two worst Death Metal monikers in the history of the genre: Jumpin' Jesus and Lemming Project.
Yep.
The first one pretty much sucks without having to look too hard into it. Just read it as Robin from the old Batman T.V. show, then listen to
The Art of Crucifying
and tell me you can take it seriously in anyway. It sucks, and don't let any super trve internet Metalhead tell you otherwise.
Lemming Project I find far more hilarious. To be fair, Lemming Project are much, much better than Jumpin' Jesus. They still suck compared to anything good or competent, but they can at least claim not to be the worst German Death Metal band. However, the bands name is ever worse. For the uneducated/lazy, this is a Lemming:
Yep, a rodent that finds very idiotic ways to die. That's a lemming for you. And apparently, Lemming Project are all about lemmings.
Trve Fucking Methuls.
Morta Skuld hailed from the great state of Wisconsin, and quietly put together an excellent early discography before changing their name and becoming a Nu-Metal band. That part sucks, but in the mid-90's, Morta Skuld were pretty fucking awesome.
As Humanity Fades
is their best as far as I am concerned, and also features some of my favorite cover art of all time. The Bolt Thrower/Benediction influence is here, but there are also plenty of Tech-y solo's and Jungle Rote-esque grooves to mix things up. One of the better pure head-banging Death Metal albums I can think of, and while it may not be life-changing shit, it certainly slays rodent worshiping shit Metal from the bowels of obscurity.
320 kbps
Mediafire