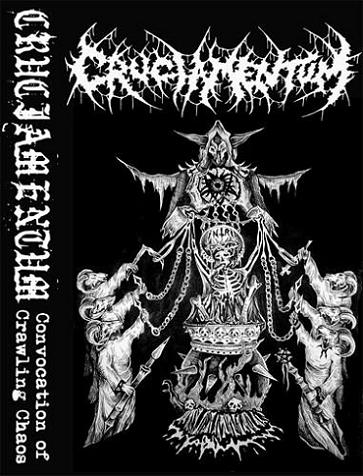 DEATH FUCKING METAL. Okay, so this isn't the most obscure demo ever, but it's fucking good. In the vein of all the NYDM giants, but from the UK, Cruciamentum are destined for big things... I think - my last pick for the 'bigtime' are still in the unsigned arena. Man, if I had a record label...
Re-upload notes: The band have now taken quite a different direction on the follow-up EP to this (
Engulfed In Desolation
), being much more influenced by their countrymen Bolt Thrower - it's still an awesome EP though, and one that will some time be posted here.
320 kbps
Mediafire
Rapidshare