The first three months of 2012 have been relatively quiet insofar as music releases have been concerned - at least, they have for me. Here's a summary of the new albums I've heard this year, as well as a preview of things to come. So without further ado:
Paul Cusick - P'Dice [9th Jan]
A good second attempt that doesn't quite match up to the first yet somehow bewilderingly features the drumming talents of the drummer from the band Cusick is content to rip off so frequently. Read my full review
here
.
[7]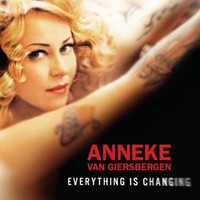 Anneke Van Giersbergen - Everything is Changing [20th Jan]
Feel Alive
Similar: The Gathering, Tarja
Savage Messiah - Plague of Conscience [23rd Jan]
Six Feet Under the Gun
Similar:
Symphony X
, Evile,
Helloween
Similar: Passion Pit, Friendly Fires, Calvin Harris
Paul Weller - Sonik Kicks [19th Mar]
Similar: Blur, Jarvis Cocker, Noel Gallagher's High Flying Birds