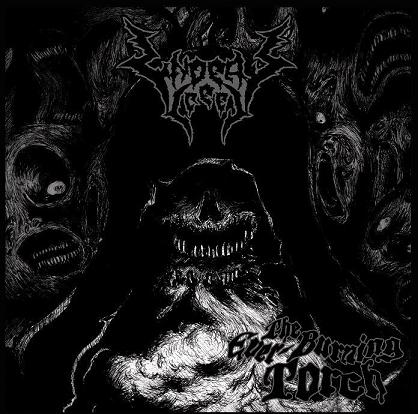 I am taking a small break from my series of 2009 releases I missed because my life has been rocked by this kick ass new release from Italian Old School Death Metal Revival act Undead Creep.
I was drawn to this sucker from it's brilliant, old-school cover art, but stayed for the bands mix of Swedish Death Metal and American Death/Doom: think Dismember mixed with Autopsy. The production is dirty but clear enough for everything to be heard, and the riffs are just good old-fashioned awesome. I also like the vocals: they are nowhere near as inhuman as other vocals that you might hear, but they are strong and dripping with hatred. This is just a rock solid release, one that I am enjoying maybe more than I should, considering that while the band bring their own unique energy to the record, it's a sound that has been done before. As nn aside, the last group of songs on this album are actually from the bands early demos, so this one is a comprehensive collection of the bands work. I love that idea.
Check this one out, you won't regret, unless you are sick of the OSDM Revival.
320 kbps
Mediafire